Websites
Hermpac
Product Catalogue website
Hermpac are New Zealand's Largest timber distributors. They sell hundreds of products and offer a vast array of options within the ranges.
With a customer base ranging from architects to first time home renovators, we needed to create a system that could make it as easy as possible for anyone to locate, view and purchase the items on offer.
We created a high functioning site, with a robust back-end that delivered an effortless service to all users. Customers are able to access and view all wood types, options and cut variations.
Working closely with brand architects Mo Design, we focussed on creating a highly visual and easy-to-navigate user experience to help people find the right product fast.
With hundreds of products to choose from, we developed easy search and filtering tools for users to take control of their online experience.
As a value add we also created a number of interactive calculators to help customers determine both cost and amount of product required.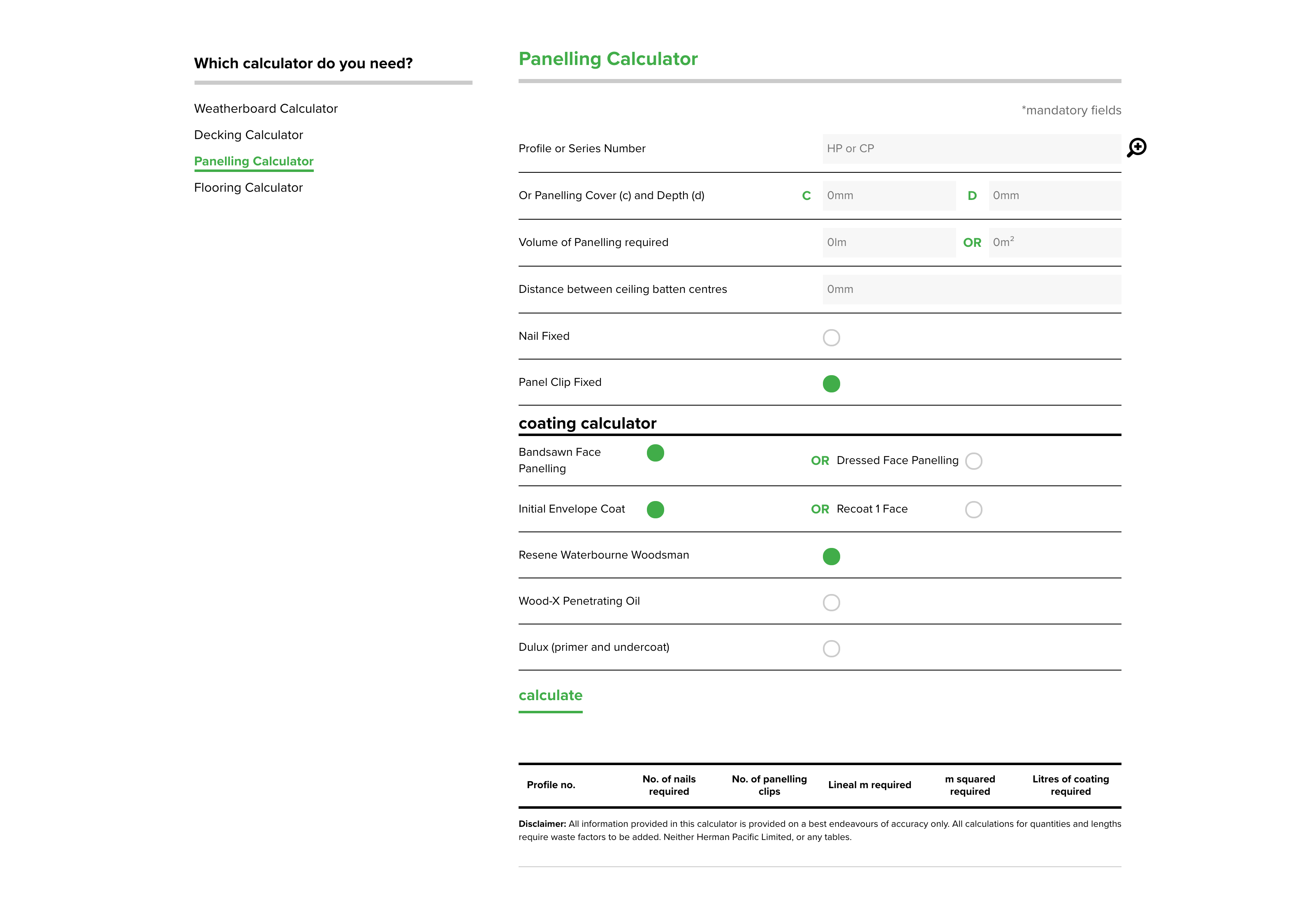 3D file downloads for every product to help architects with specification are available with a multi-file download option.

Services Provided
Websites
User Interface Design (UI)
Umbraco CMS
Technology used
Umbraco CMS

HTML5