Grants Management System
COVID-19 Grant Management System
About the client
Aktive is a non-profit organization in Auckland focused on sport and recreation with a vision to make Auckland the world's most active city. They are a key strategic partner of Sport New Zealand, Auckland Council. Their team play a key role in helping facilitate active programmes in schools and for the youth of Tāmaki Makaurau.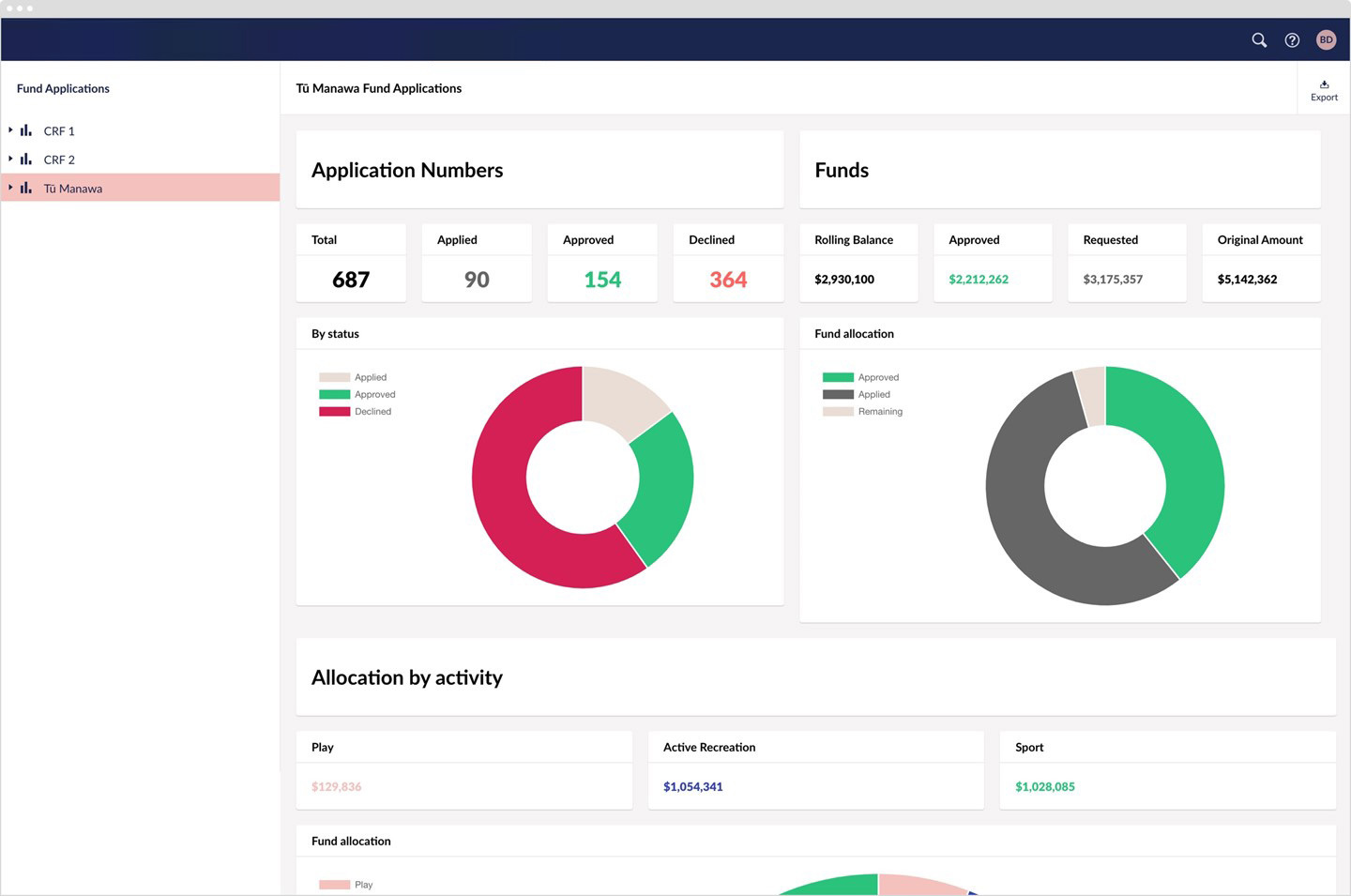 The solution
As part of the NZ governments support package for COVID-19 relief, Aktive took on the responsibility to deliver grants to Sports Organisations in the Auckland region. The fund is part of the $265 million Sports Recovery Package announced at Budget 2020 and focused on providing support to help play, active recreation and sport organisations recover, rebuild and grow stronger as a result of COVID-19.
Our team developed a system that could run multiple grant programs, beyond the Community Resilience Fund and is now in use for activation funds to help cover the costs of delivering sporting programmes to help tamariki and rangatahi get active.
The platform gives the Aktive Admins a central location to view and approve applications while managing regional budgets and assess key information for reporting purposes. Additionally, the frontend allows sports clubs to easily apply for funding with an easy to use interface and intuitive step process. This solution has been custom built for Aktive and continues to evolve as new funding requirements arise and exists inside the same tech ecosystem as their website making management of their digital solutions a breeze. 
The result
Over $4.2 million of grants distributed to sports based organizations across Auckland
Services Provided
Software
User Interface Design (UI)
Testing and QA
Websites
Umbraco CMS
Technology used
Angular

Material-UI

.Net

API Integration